World heritage and what it means to South Africa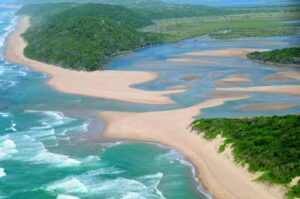 South Africa  has 10 official UNESCO world heritage sites. This organization (United nations education, scientific and cultural organizations )started proclaiming sites across the globe in 1972, not only to educated the world about these places but also to preserve and protect them. In 1997 UNESCO was accepted by South Africa and since then 10 sites have been proclaimed.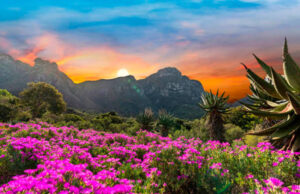 Devided into 3 catagories namely cultural ,natural or mixed sites. These places have significant meaning in some way or another. In SA we have 5 Cultural and 4 natural sites and 1 mixed. The latter being the Richtersveld Cultural and Botanical landsacape in Northern Cape on the Orange River and stretching partially into Namibia.


Our four natural sites are as follows..
☆  iSimangiliso Wetland Park
☆  Maloti – Drakensberg park
☆  Barberton Makhonjwa Mountains
☆  Cape Floral region Protected areas or Kingdom
  the Barberton makhonjwa Mountains are uniquely chosen as holds evidence of the best preserved succession of volcanic and sedimentary rock in the world, dating back to 3,6 billion years old.
The Cape Floral kingdom was proclaimed since it has one of the richest plant life and diversity across the world. This little tiny area in western Cape holds 21%of Africa's total flora (now that is spectacular!!)  To put this into perspective  the Cape floral kingdom is 90 000 km square , Africa is 30 Million km square and almost 1 quarter of the plant life is found in this site!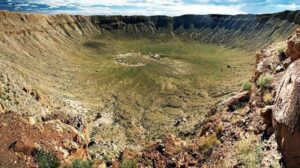 The other 5 sites are Cultural and have historical significance I'm some way or another.  These sites are as follows..
☆  Fossil Hominid Sites of SA in Sterkfontein Gauteng
☆  Mapungubwe Cultural landscape
☆  Robben Island
☆  Vredefort dome
☆  Khomani Cultural landscape
The Fossil Hominid sites of South Africa is one of the birthplaces of humanity and a spectacular place to see for oneself, some of the fossils found here dates back to 3,3 million years ago and shows clear evidence of early human habitation to this region.   (When visiting this site one should also make time for the Lesedi cultaral village for a true around educational and cultural experience of al the 11 official cultures represented in SA. Only a stone throw away from the Fossil Hominid site


The Mapungubwe cultural site shows marked evidence of a Kindom and  trading society that flourished here between the 11th and 14th centuries. This civilization smelted , worked and traded gold . Some incredible artifacts including a massive golden rhinoceros was found here recently and since the area was abandoned for centuries after the civilization ended, the evidence and artifacts are very well preserved. The area is also a National park today and a Big 5 area that boasts a magnificent amount of Boabab trees. A must see for anyone

The Vredefort dome is a crater with a diameter of 190km, it is the oldest deeply eroded Astrobleme found on earth and dates back to more than 2 billion years old.
The Komani cultural landscape is an area that stretches into Namibia and Botswana but mainly in SA. This large extent of sand contains evidence of human occupation since the stone age right up to current and unlike at Mapungubwe , this site has never been abandoned. The earliest evidence shows Khomani San inhabitants that. As across most of Southern Africa the San Bushmen roamed here since the stone age but sites like Khomani holds evidence and traces that are very well preserved

At Greenlion Adventures we create and undertake specialized tours that gives you, the tourists an experience unlike any other. We thrive on passion and our tours include knowledge and depth that is unmatched.
Not only do we have packages that takes you to the famous Kruger National park and beyond or to Cape town and the Garden route or Kwazulu Natal but we look into the little things and true South African way of life. So for an adventure of a lifetime or an unforgettable experience to leave you changed forever, visit our website or contact us now. Let us arrange your dream holiday now 

www.greenlionadventures.com
#greenlionadventuressa
info@greenlionadventures.com
bookings@greenlionadventures.com


#greenlionadventures #livewild #unescoworldheritage #unesco #southafrica #krugernationalpark #krugerna #tourism #travel #bringbacktourism #bornfree  #culture #culturesofsa #capefloralkingdom #Sterkfontein #heritage